The Eyexam Group
Your complete medical eye care destination in Bergen County. Our optometric physicians provide medical eye exams and custom contact lens evaluations.
Exit Route 17 at Courtyard Marriot / Restoration Hardware follow the signs to the left, park right in front of Lenscrafters, and walk right in!
We accept EYEMED and most major insurance plans.
Sep 19, 2017
Even if you don't have any eye or vision problems,...
Aug 27, 2017
Many teens who wear glasses are eager to try out contact lenses for convenience, fashion or to just provide another option for vision correction.
Welcome to To The Eye Exam Group of Paramus

Personal Attention, Professional Care, Advanced Technology, Personalized Treatment, and the Clarifye Digital technology has empowered the Eyexam Group to celebrate 40 years of medical eye exams and custom contact lens evaluations to Bergen and Passaic Counties. Our Independent Optometric Physicians and office staff work tirelessly to provide you a complete eyecare destination.
From our office in Paramus, The Eyexam Group serves patients from the Bergen County area, Mahwah, Ridgewood, Glen Rock, Allandale, Old Tappan, Lyndhurst and neighboring communities. Schedule an appointment today. If you have a moment, please give us your feedback about our site and your experiences with our Practice, or review us on Google.
This Lenscrafters location has an on – site optical lab
Exclusively at The Eye Exam Group and Lenscrafters
The new way to get your eyes checked. Clarifye pinpoints your prescription and gives your doctor a new level of specific detail, all digitally. Your eye exam just got easier, and better.
I've been going there for years. I love all the doctors and the staff. They really know how to make a patient feel welcome and appreciated. The doctors are very kind and knowledgeable and always take the time to answer any questions or concerns. I drive all the way from...
For people who wear contact lenses . . . and everybody else. As a general rule, any time you step outside, you should wear sunglasses to protect your eyes.
Everybody knows that the leading source of UV radiation is the sun. What many people don't realize is that the sun is not the only source of UV radiation.
Focus Your Attention On These Key Areas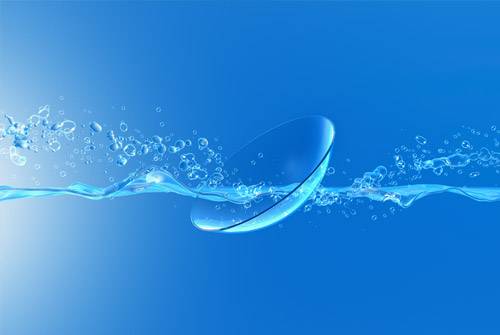 Contact Lens Specialists
The Eyexam Group with its 40 years of experience in Bergen and Passaic counties provides custom contact lens evaluations and fittings based on your occupation, recreation, and leisure needs. Contact lenses are available in a wide variety of materials and wearing schedules, each offering their own advantages.!
Advanced Technology
Learn about the different types of tests and equipment you may experience on a visit to our Practice.
Comprehensive Eye Exams
Learn what's involved in a comprehensive exam, and special considerations for kids and contacts.
Looking for an Optometrist in Paramus?
By staying current with the latest developments in eye care, prescription lenses and advances in contact lens technology our vision center can provide you with the best vision, advice and fit today—and in the years to come. We take pride in building lasting relationships with our patients, which is why we take the time to get to know you, your vision requirements and your lifestyle needs. Contact our eye care center today to find out how we can help.